Official Selection of Feature Films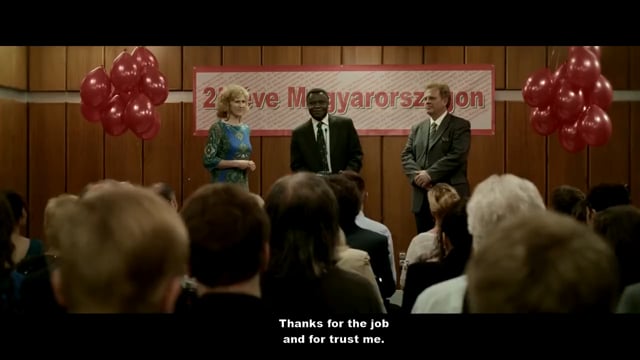 The Citizen (13.04)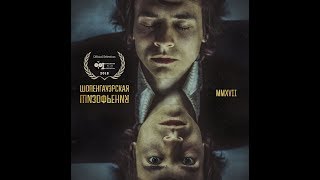 Schopenhauer Schizophrenia (14.04)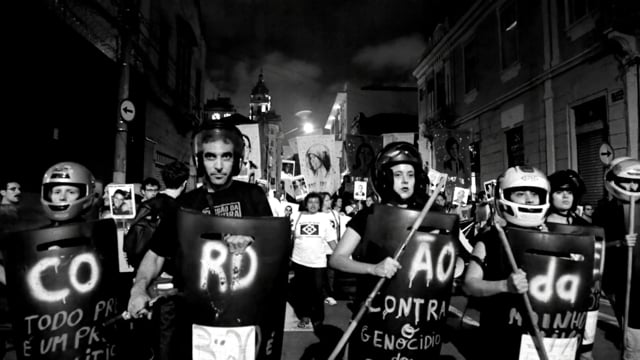 Young and Miserable... (15.04)
Beside Me (16.04)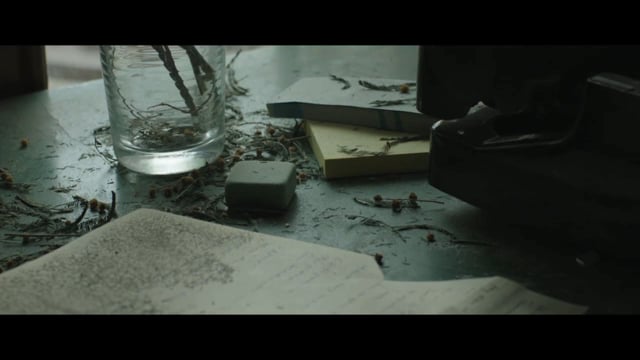 Echo (17.04)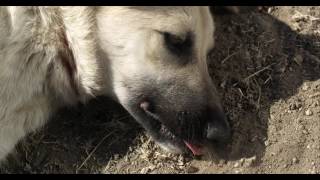 A Long Day (18.04)
The Citizen (13.04)

13.04 (Friday), 21.30
Cinematheque of Macedonia
THE CITIZEN / Az állampolgár, 2016
реж. Роланд Враник / Roland Vranik (HU), 110'

Wilson is an African living in Budapest. He has arrived as a political refugee and wants to become a Hungarian citizen, but keeps failing the exams required for the application. The Citizen raises questions about the status of an individual - both as a citizen of a country (home or abroad) or as a citizen of the world. 𝑾𝒉𝒂𝒕 𝒅𝒐𝒆𝒔 𝒄𝒊𝒕𝒊𝒛𝒆𝒏𝒔𝒉𝒊𝒑 𝒎𝒆𝒂𝒏 𝒊𝒏 𝒕𝒐𝒅𝒂𝒚'𝒔 𝒘𝒐𝒓𝒍𝒅? This is the subtly raised question in this movie, at a time when, on one hand, equality, liberty and citizenship are becoming universal, but on the other, there are multiple obstacles on the road to be(come) a citizen. THE CITIZEN by Hungarian director Roland Vranik has won the Best Screenplay Award of the Fantasporto Film Festival in Porto, Portugal. In presence of the director of the film

Schopenhauer Schizophrenia (14.04)

April, 14 (Saturday), 21:30
Cinematheque of Macedonia
SCHOPENHAUER SCHIZOPHRENIA / Шопенгауэрская шизофрения, 2017
dir. Aristarkh Neskupov (UA), 67'

SCHOPENHAUER SCHIZOPHRENIA is an independent low budget film which, utilizing a discrete meta-textual method introduces the viewer to a world of hopelessness, pain, emptiness and melancholy, showing the existential agony of the protagonist. In a state of latent metaphysical suspense, the cry from despair becomes more important than the subtlest thought. The lead in this first film by Ukrainian director Aristarh Neskupov opens up the curtains of loneliness, nausea and depression, referring to the philosophy of absurd and… Schopenhauer.

Young and Miserable... (15.04)

15 April (Sunday), 21:30
Cinematheque of Macedonia
YOUNG AND MISERABLE OR A MAN SCREAMING IS NOT A DANCING BEAR / Jóvenes infelices o un hombre que grita no es un oso que baila, 2016
dir. Thiago B. Mendonça (BR), 127'

YOUNG AND MISERABLE OR A MAN SCREAMING IS NOT A DANCING BEAR is a bold name for a film which represents a kind of a manifest for a group of artists continuously pushing the boundaries of art and life in the Brazilian society. Combining theater, music and public performances, they attempt to create a revolutionary consciousness, playing with the dialectics of aesthetics and politics. As the horizon narrows in a society becoming increasingly authoritarian, they feel compelled to find the ultimate aesthetic act, and to include new concepts of sexuality as a sort of resistance and a new kind of political insubordination. Inspired by the essays of Pasolini and the revolutionary poetry of Césaire, these young people are subversive artists representing the urban guerrilla who consider the street the only possible place to do politics.

Beside Me (16.04)

16.04 (Monday), 21.30
Cinematheque of Macedonia
BESIDE ME / Coborâm la prima, 2017
dir. Tedy Necula (RO), 84'

The Bucharest subway is blocked in the morning hours the day after a horrible fire accident in one of the night clubs of the capital, with a large number of young people killed and injured. This inspirational film by the young Romanian director Tedy Necula, which can also be seen as a sort of social experiment, is an allegorical story about the world itself and the relations governing it. Commuting people start talking to each other. What happens when time, by magic or accident, stops for a moment… or half an hour? When the other becomes me, and I become the other, when the time "lost" can become time "gained" (friend, experience, conversation). At the end of the road, after the journey, someone gets changed.

Echo (17.04)

17.04 (Tuesday), 21.30 Cinematheque of Macedonia ECHO (Eho, 2016)
dir. Dren Zherka (DE/KV), 93'

Hana (65) and Ismet (71) come from two completely different worlds, they don't know each other, yet there is something unbreakable connecting them, bridging the gap of time and space of their two worlds. The film debut of Dren Zherka, winner of the Silver Zenith Award for The Best First Fiction Feature Film in Montreal, is a subtle, lyrical and visually impressive portrait of two lonely aging people, managing through sensory and tonal associations (as opposed to pure narrative) to remind us of the importance of family relations and caring for one another in a world of social chaos and hyper-fast, pragmatic way of life. What does it mean to be present, here and now, and what does caring about each other really mean? No letter or compassion by others should arrive in a half-ruined, silent house. In the presence of the director of the film

A Long Day (18.04)

Аpril 18 (Wednesday), 21:30
Cinematheque of Macedonia
A LONG DAY (Yek rouz-e tolani, 2016)
dir. Babak Bahrambeygi (IR), 88'
After returning to his country after a number of years, Shaheen visits his home town and unexpectedly becomes involved in one of his brother's business adventures. He tries to go on his way to solving the problems but he finds new trials ahead of himself complicating things even further. The film places us in front of the moral dilemma of the main protagonist: in the complex human world sometimes it is hard to make a decision when the concepts of good and evil, moral and immoral aren't clearly defined, and hypocrisy and relativisation blur the compass of the common values of both, the individual and the society. What decision will Shaheen take before he leaves the country?