WHILE AT WAR / Mientras dure la guerra (2019)
VOICE OF SILENCE / 소리도 없이 (2020)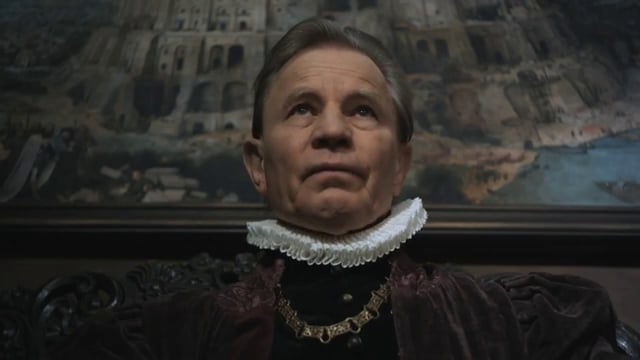 THE MILL AND THE CROSS / Mlyn i Krzyz (2011)
FRANKENSTEIN (1931)
HIROSHIMA, MY LOVE / Hiroshima, mon amour (1959)
SOMETHING USEFUL / İşe yarar bir şey (2017)
WHILE AT WAR / Mientras dure la guerra (2019)

1st June (Wednesday)
21.00
Summer cinema "A Quiet Summer"
Opening of the 12. Philosophical Film Festival
dir. Alejandro Amenábar, ЕS/AR, 107'
with introduction & analysis by professors Alicia Villar Escudero & Sergio Fernández, Spain

Directed by Alejandro Amenábar, this historical drama is based on real events that took place in the first months of the Spanish Civil War, in the Summer of 1936, when nationalists took to the streets of Salamanca to oppose the new left-wing government. Miguel de Unamuno, a philosopher, writer, and rector of the University of Salamanca, has publicly supported General Franco's military intervention, believing it would end the chaos in Spain. With his colleagues, one by one, charged and imprisoned, Unamuno believes that he can use his influence to liberate his colleagues. Although wise and experienced, he realizes too late that his country is entering a fascist swamp from which it will not be able to exit for the next few decades...
The film was screened at the International Film Festivals in Toronto, San Sebastian, Stockholm, Tokyo, Thessaloniki, and Moscow and won several Goya Awards.

VOICE OF SILENCE / 소리도 없이 (2020)

2nd June (Thursday)
21.00
Summer cinema "A Quiet Summer"
dir. Hong Eui-jeong, KR, 99'
with talk by Snezana Mladenovska Angelkov, Macedonia

Tae-in, a young man who does not speak, and Chang-bok, an older religious man, work as "cleaners" for a criminal organization in a rural area of ​​South Korea. Although they are discreet and do their job well, they are not murderers or thugs at all. One day, they receive an order from their superiors to take care of the kidnapped 11-year-old girl, who is to be released two days later. But things get complicated, and Tae-in will be forced to take care of the kidnapped girl for longer time than the planned two days.
This thriller with touches of black comedy is one of the most prominent new films from the increasingly attractive Korean cinematography. The screenplay for this debut feature film by director Hong Wei-jong was selected as one of the top 12 projects at the Venice Bienniale of Collage-Cinema and was shortlisted for the Sundance Screenwriting Laboratory.
It has been screened at several international film festivals, including those in Glasgow, Friborg, and Brussels. At the 2021 Asian Film Awards, the film won Best Actor and New Director, and actor Joe Ah-in and director Hong Wei-jong received a dozen more awards from prominent Korean and Asian film festivals and film associations.

THE MILL AND THE CROSS / Mlyn i Krzyz (2011)

3rd June (Friday)
21:00
Summer Cinema "A Quiet Summer"
dir. Lech Majewski (PL/SE), 96'
with talk by Prof. Vladimir Martinovski

The film features some of the characters portrayed in The Procession to Calvary, created in 1564 by Flemish painter Pieter Bruegel the Elder. In this "revived image" the theme of Christ's suffering is confronted with the historical events in Flanders in 1564, when great religious violence was perpetrated by Spanish Catholics against Protestants.
The film has an exceptional visualization, with innovative visual solutions, personally signed by the director, Lech Majewski, who is also the director of photography.
The film, starring Rutger Hower, Charlotte Rampling, and Michael York, premiered at Sundance in 2011 and, despite numerous guest appearances at world festivals and awards, won the Best Film Award at the Seville European Film Festival.

FRANKENSTEIN (1931)

4th June (Saturday)
21.00
Summer Cinema "A Quiet Summer"
dir. James Whale (US), 70'
with talk by Tijana Petkovska, MA

The 1931 film classic "Frankenstein" by director James Whale is one of the first major science-fiction films. It is an adaptation of a 1927 play by Peggy Webbling, based on Mary Shelley's 1818 novel "Frankenstein, the Modern Prometheus". Briefly, a story of an obsessed scientist who collects corpses with the intention of assembling them into a new living being. This creature needs tenderness and affection, but from most people it receives only cruelty and repulsion.
The memorable portrayal of Boris Karloff in the character of the monster created by the obsessed scientist Henry Frankenstein, as well as the extraordinary mask created by one of the top make-up artists, Jack Pierce, influenced this film to achieve great commercial success, inspiring numerous sequels and new versions. and a huge influence on popular culture. Although several scenes from the original version were censored, and the film has long been banned in many countries, its importance and impact are recognized by its inclusion on many important lists of the best films of all time, including the selection of the American Film Institute and of New York Times.
In 1991, the Library of Congress selected the film for protection in the National Film Registry as a "culturally, historically, and aesthetically significant work."

HIROSHIMA, MY LOVE / Hiroshima, mon amour (1959)

8th June (Wednesday)
21.00
Summer Cinema "A Quiet Summer"
dir. Alain Resnais, FR/JP, 90'
with talk by Kica Kolbe, Macedonia/Germany

A French actress and a Japanese architect fall in love while shooting an anti-war film in Hiroshima. Their intense love affair in post-war Hiroshima is shattered by their memories of love and suffering. The man who lost family members during the bombing of the city and the woman who lost her young lover, a German soldier, discuss personal and national traumas caused by the Great War.
In this first feature film by director Alan René, his masterful documentary can be already felt, and the film is respected for its innovative use of short flashbacks that seem to represent sparks of memories.
The film was screened at the 1959 Cannes Film Festival, where it won the FIPRESCI Award, the United Nations Award at the 1961 BAFTA Awards, and writer Marguerite Duras was nominated for an Oscar in 1961 for Best Screenplay.

SOMETHING USEFUL / İşe yarar bir şey (2017)

9th June (Thursday)
21.00
Awards & Closing of 12. PFF
Summer Cinema "A Quiet Summer"
dir. Pelin Esmer, TR/FR/NL/DE, 107'
PFF. Dialogues with Pelin Esmer & Prof. Serdar Ozturk

Leila, a lawyer and poet, goes to a meeting with high school friends after years of ignoring invitations to such gatherings. On the train to Izmir, Leyla meets Kanan, a young medical student who dreams of becoming an actress, despite the different wishes of her family. Their acquaintance will take them on an interesting journey about the importance of their own choice, about the joy and care in connecting with a new person in life, and about the importance of art in the difficult moments of life.
The film won the Best Screenplay Award at the 2017 Black Nights Festival in Tallinn and many awards for Best Picture, Direction, Camera, and Actress at international and national festivals in Turkey.